Grilling enthusiasts and backyard BBQ aficionados, take note: there's a new grill in town that promises to revolutionize your culinary escapades. The Traeger Pro 780 wood-pellet grill builds on the company's legacy as the creators of the original wood-pellet grill, adding a few modern twists. This review dives deep into its features, giving you a comprehensive look at what to expect.
The Traeger Pro 780 offers more than just a regular grilling experience. As pioneers of the wood-pellet grill, Traeger brings a rich, wood-fired taste to your food, making you question the need for traditional gas or charcoal grills ever again.
Key Features
Wood-Fired Taste Without Gas or Charcoal
Going beyond the norm, the Pro 780 uses wood pellets, letting you achieve that authentic wood-fired flavor. Moreover, with precise temperature control and a peak temperature of 500 °F, your grilling is both versatile and exact.
Connected Home Technology: WiFIRE
Welcome to the future of grilling. The Pro 780's WiFIRE technology seamlessly integrates with your home WiFi. With the accompanying Traeger app, you're in complete control of your grill from any location. Whether you're on your couch or at the store, you can adjust temperatures, monitor cooking, or even set up alerts.
Versatility in Cooking
Why settle for a grill that does only one thing? The Pro 780 is not just a grill; it's your baking, smoking, roasting, braising, and BBQ partner. With 6-in-1 versatility, the culinary world is your oyster.
Easy Cleanup with Porcelain Grill Grates
After enjoying a sumptuous meal, cleanup shouldn't be a chore. Thankfully, with the Pro 780's porcelain grill grates, it isn't. These grates not only ensure an even cook but also make post-BBQ tidying a breeze.
Upgrades and Quality in the Pro 780
Traeger isn't one to rest on their laurels. The Pro 780 showcases the D2 drivetrain, an upgrade that ensures the grill starts quicker, heats up faster, and produces superior quality smoke. It's a testament to Traeger's commitment to continuous improvement.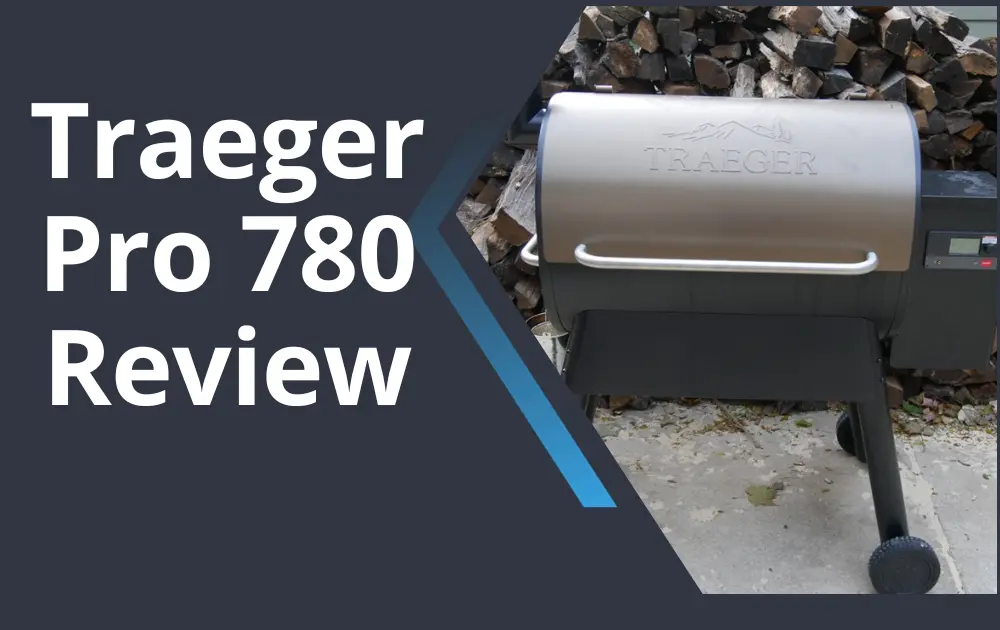 Spacious Grilling Capacity
Whether you're hosting a backyard bash or a family reunion, the Pro 780 has got you covered. Boasting 780 sq in of grilling space, it can comfortably accommodate thirty four burgers, six rib racks, or six chickens. And with its built-in meat probe, you're always certain your meat is cooked to perfection.
Market Leadership and Popularity
Traeger's Pro Series isn't just another product; it's a market leader. With its reputation as the best-selling pellet grill, the Pro 780 is further proof of Traeger's dominance and expertise in the industry.
Traeger Pro 780 FAQs:
Is the Traeger 780 worth it?
Answer: Absolutely. The Traeger Pro 780 offers a combination of wood-fired taste, precise temperature control, spacious grilling capacity, and modern technology like WiFIRE. Its features and performance make it a valuable investment for both novice and expert grillers.
Can you smoke on Traeger 780 Pro?
Answer: Yes, you can. One of the standout features of the Traeger 780 Pro is its 6-in-1 versatility, allowing you to grill, bake, roast, braise, BBQ, and importantly, smoke. Its precise temperature control ensures an even and consistent smoking process.
What is the difference between Traeger Pro 575 and 780?
Answer: The primary difference lies in the grilling area. The Traeger Pro 575 offers 575 square inches of grilling space, while the Pro 780 offers a more expansive 780 square inches. This means the Pro 780 can accommodate more food — making it more suitable for larger gatherings or families.
Does Traeger 780 need to be plugged in?
Answer: Yes, the Traeger Pro 780 needs to be plugged into an electrical outlet. The grill uses electricity to power the digital controller, the auger system that feeds pellets into the firebox, the fan, and the igniter rod that lights the pellets.
How does the WiFIRE technology work on the Traeger 780?
Answer: WiFIRE technology allows the Traeger Pro 780 to connect to your home's WiFi network. Once connected, you can control and monitor your grill remotely using the Traeger app. This includes adjusting temperatures, setting up alerts, and checking the status of your cook.
Is the cleanup process easy with the Pro 780?
Answer: Yes. The Pro 780 features porcelain grill grates which are not only great for even cooking but also facilitate easy cleanup. Additionally, its design ensures that ash and leftover pellet debris are minimal, making post-cooking tidying more straightforward.
Conclusion
The Traeger Pro 780 isn't merely a grill; it's an experience. With its combination of traditional wood-fired taste, modern technology, and versatile cooking options, it stands out as a top contender for those looking to elevate their grilling adventures.
Recommendation
If you're someone who values both quality and versatility in your grilling, the Pro 780 is tailor-made for you. However, those new to pellet grills might face a slight learning curve. But given its myriad features and proven performance, it's a worthy investment for both novices and grill masters alike. Happy grilling!