The grilling world has seen countless innovations over the years, but few have left as significant an imprint as Traeger's wood-pellet grills. Their newest model, the Pro 575, aims to redefine our grilling experiences once again. This review delves into its features, performance, and overall value proposition.
The Traeger Pro 575 doesn't merely rest on the laurels of its brand's pioneering heritage; it takes ambitious leaps forward. As the latest in the line of Traeger's iconic wood-pellet grills, it promises a combination of authenticity, innovation, and performance that's hard to beat.
Key Features
The Wood-Fired Revolution without Gas or Charcoal
While many grills offer a wood-fired taste, the Pro 575's essence lies in achieving this without the need for gas or charcoal. It seamlessly replicates the classic wood-fired taste, amplified by precise temperature controls that soar up to 500 °F, ensuring every meal is grilled to perfection.
Smart Grilling with WiFIRE Technology
The future of grilling is smart, and the Pro 575 is a testament to that. WiFIRE technology allows your grill to connect to your home's WiFi. Couple this with the Traeger app, and you've got the power to monitor and adjust your grill settings from virtually anywhere. Gone are the days of being tethered to your grill; with Pro 575, freedom is just an app away.
Traeger Pro 575 vs 780: Which Trager Grill is The Best?
All-in-One Culinary Experience
Grill, smoke, bake, roast, braise, or BBQ—whatever your culinary inclination, the Pro 575 has got you covered. Its versatility is genuinely unmatched, allowing for diverse cooking experiences on a single grill. And when the feast is over, the porcelain grill grates ensure that cleaning is a breeze, letting you wind down without the looming dread of extensive scrubbing.
Unmatched Performance: The D2 Drivetrain
A key highlight of the Pro 575 is its D2 drivetrain, promising quicker starts, rapid heating, and a quality of smoke that sets it apart. Whether you're a grilling novice or a seasoned chef, this feature ensures consistency and excellence every single time.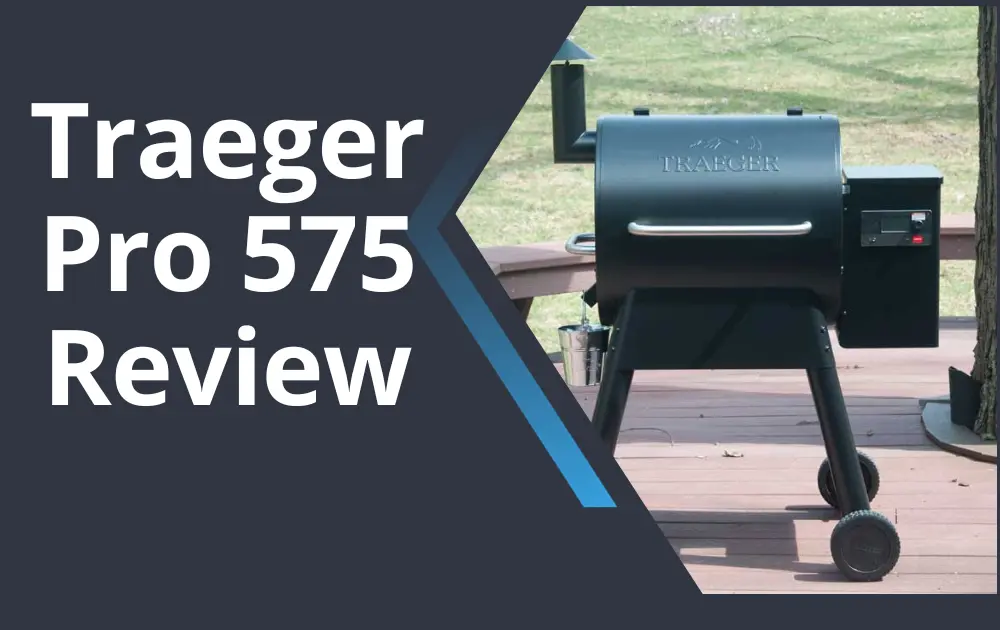 Ample Grilling for the Whole Family
With 575 sq in of grilling space, the Pro 575 is designed to cater to gatherings of all sizes. Whether it's twenty-four burgers for a weekend BBQ, five rib racks for a special occasion, or four chickens for a family dinner, this grill is up to the task. The cherry on top? The built-in meat probe ensures your meals are cooked to absolute perfection.
Market Positioning
The Traeger Pro Series has long held the title of the best-selling pellet grill, and the Pro 575 only fortifies this position. It's a blend of Traeger's trusted legacy, bolstered with features that cater to the modern griller.
Traeger Pro 575 FAQs:
Is the Traeger 575 worth it?
Answer: Absolutely. The Traeger Pro 575 offers a unique blend of traditional wood-fired taste with modern technological conveniences. With features like WiFIRE technology, precise temperature control up to 500 °F, and the D2 drivetrain, it provides exceptional value for its price point. For those seeking a versatile and reliable grilling solution, the Pro 575 presents a compelling case.
Is the Traeger Pro 575 big enough for brisket?
Answer: Yes, the Traeger Pro 575, with its 575 sq in of grilling space, can comfortably accommodate a full-sized brisket. Depending on the specific size of the brisket and desired preparation, you might need to adjust the placement or even trim the brisket slightly, but in general, it is well-suited for this task.
What is the difference between Traeger Pro 575 and 780?
Answer: The primary difference is in the grilling space. The Pro 575 offers 575 sq in of space, while the Pro 780 offers a larger 780 sq in. This means the Pro 780 can handle more substantial quantities or larger cuts of meat at one time. Both grills share similar features, including WiFIRE technology, D2 drivetrain, and the 500 °F max temperature.
Can you smoke with a Traeger Pro 575?
Answer: Yes, you can. The Traeger Pro 575 is designed for versatile cooking, and that includes smoking. Its precise temperature control allows for low and slow cooking, which is ideal for smoking meats to perfection.
How does the Pro 575 handle in colder climates?
Answer: While the Pro 575 is built robustly for various conditions, cold weather can affect its efficiency to some degree. Traeger does offer insulation blankets for their grills, which can be an excellent investment for those in colder climates to maintain consistent temperatures.
Is the Pro 575's WiFIRE technology compatible with all smartphones?
Answer: The WiFIRE technology primarily works in conjunction with the Traeger app, which is available for both iOS and Android devices. As long as you have a relatively recent smartphone with an updated operating system, you should be able to utilize the WiFIRE features effectively.
Conclusion
The Traeger Pro 575 isn't just another grill; it's an experience. It masterfully marries the authenticity of wood-fired grilling with the conveniences of modern technology. Every feature, from WiFIRE to the D2 drivetrain, is a testament to Traeger's commitment to elevating our grilling experiences.
Recommendation
If you're seeking a grill that respects tradition while embracing the future, the Pro 575 should be at the top of your list. While it carries a premium tag, its features and performance justify the investment. As always, consider your grilling needs, frequency, and space before diving in, but for many, the Pro 575 will prove to be the perfect grilling companion.